Reading
We believe that reading is at the centre of learning; reading expands minds, knowledge and opportunities. We intend that our pupils will be both independent and reflective when reading a range of texts fluently and for meaning. We teach children to apply the reading skills of inference, inquiry and interpretation across a range of fiction and non-fiction texts. We want not only to inspire children through books but also to promote a love of reading to empower our children to become life long readers. Books should be seen as a gateway to other worlds, the opening of our imaginations and a source to widen our knowledge.
A key area of any child's education is learning to read as this is the gateway to other learning. The children are introduced to books as soon as they arrive in Pre-School and Reception (F1 and F2). They share books with each other and with adults, re-tell stories and learn how to read using phonics.
Sometimes reading is taught using whole class 'guided reading' with a particular text. Teachers use a book to teach reading, writing, speaking & listening, knowledge of what the book is about and many other things besides. Below, Year 3 have been working on The Firework-Maker's Daughter by Philip Pullman and Year 5 have been studying Beowulf by Michael Morpurgo.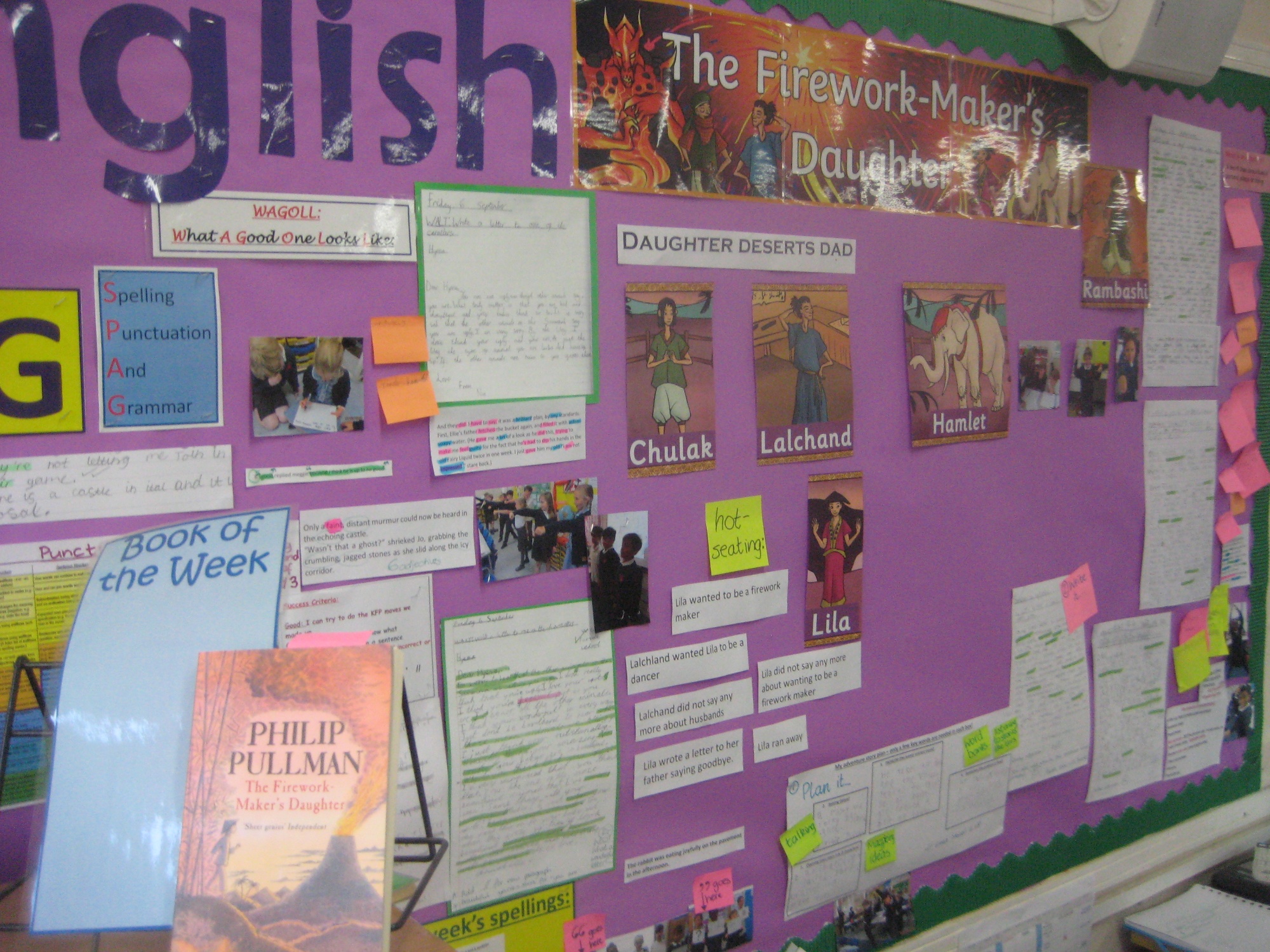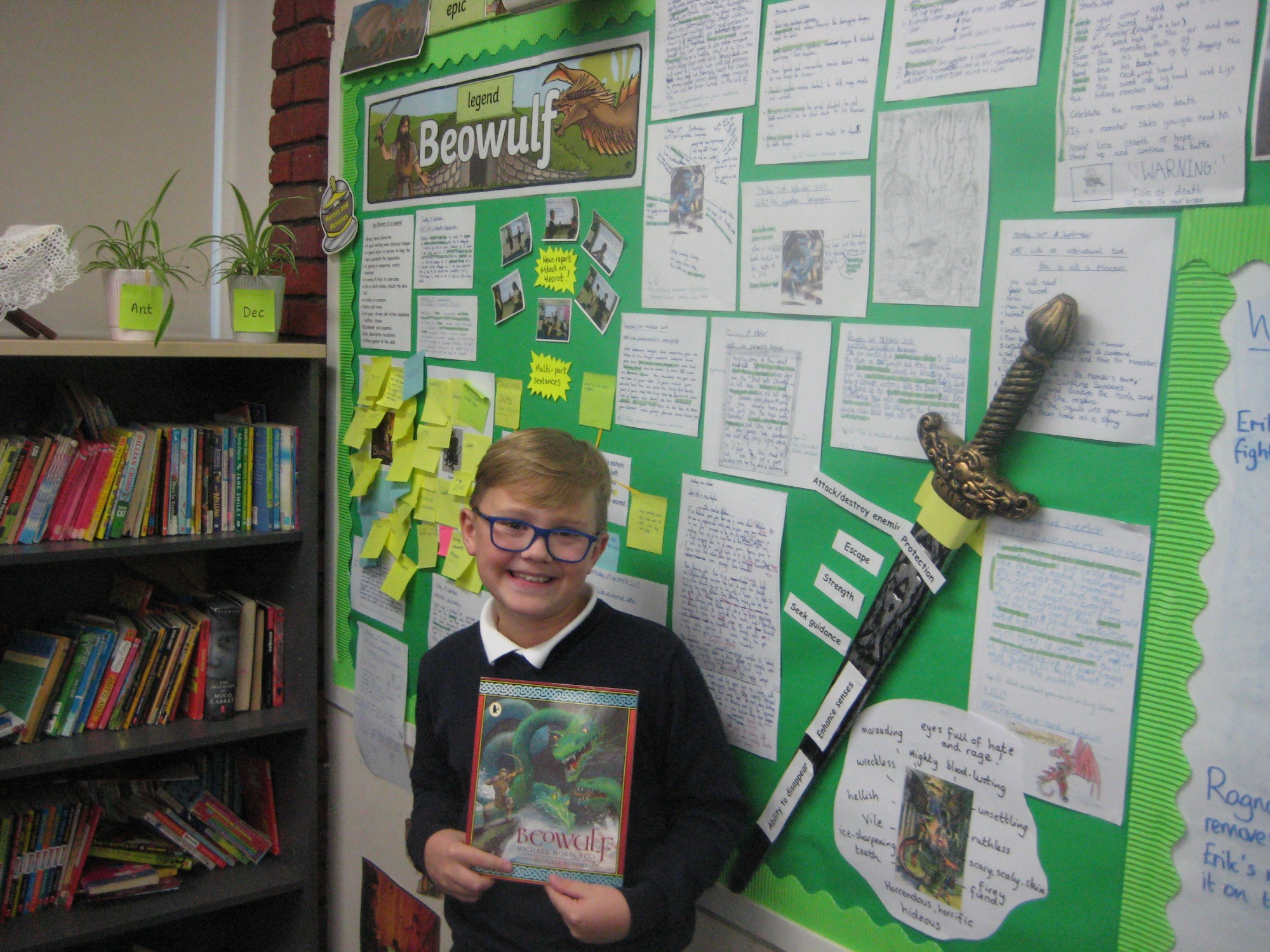 As we wish to foster a love of reading our children visit our well-stocked library once a week with their classes, and can then spend time in our lunchtime library clubs. Here older children can share books with younger children creating a special experience for all of them...