Harvest Festival 2022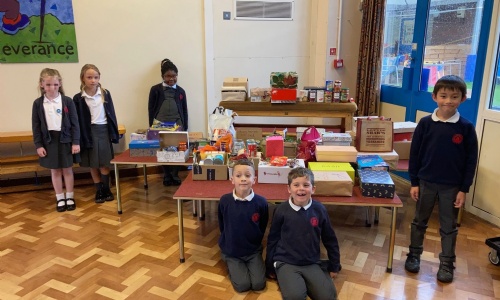 On Friday Class 3 led us in an uplifting Harvest Festival. They read brilliantly! All the children sang beautifully too.
Our Infant children brought food donations which have now been delivered to the Aylesbury Foodbank, and our Junior children brought in donations totalling £131.12. The staff at Aylesbury Foodbank were thrilled with the nearly 105kg of food and said they would spend the money on bulk-purchasing items they are short of. Thank you to everyone who contributed so generously!