Christmas Fair 2021!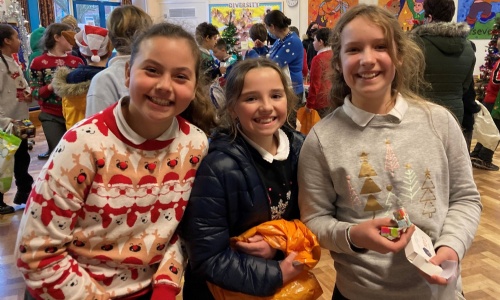 On Friday the PTA put on yet another spectacular Christmas Fair event for our children!
This year there were several 'mini-fairs' - one for each pair of classes. There were lots of stalls, lots of decorations, lots of dressing up and most of all lots of fun! New this year was a visit from Teddy and Monty, the Christmas donkeys! A huge thank you to the PTA and to Mrs Andrews for bringing the donkeys!!
Check out the photos here... Christmas Fair Photos