We're going on a bear hunt!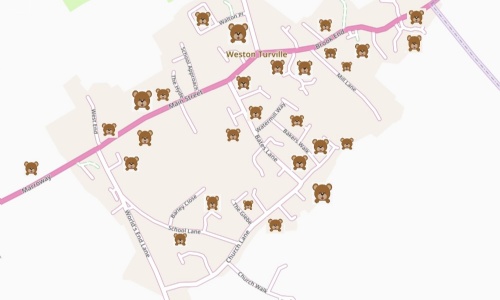 Would you like something to do with your little ones in Weston Turville during your daily exercise? Try the teddy bear hunt designed by some local families!
It is a bit of fun for you and your little ones to take your exercise and walk around the village and spot the bears sitting in people's windows.
Please note that the bears on the map are the approximate location of the bears..... (that's the disclaimer!). There may be many more bears out there... so remember to take care on your bear hunt!
Obviously remember the COVID-19 government advice at all times.