Reading
A key area of any child's education is learning to read as this is the gateway to other learning. The children are introduced to books as soon as they arrive in Reception. They share books with each other and with adults, re-tell stories and learn how to read using phonics.
Sometimes reading is taught using whole class 'guided reading' with a particular text. Teachers use a book to teach reading, writing, speaking & listening, knowledge of what the book is about and many other things besides. Below, Year 3 have been working on The Firework-Maker's Daughter by Philip Pullman and Year 5 have been studying Beowulf by Michael Morpurgo.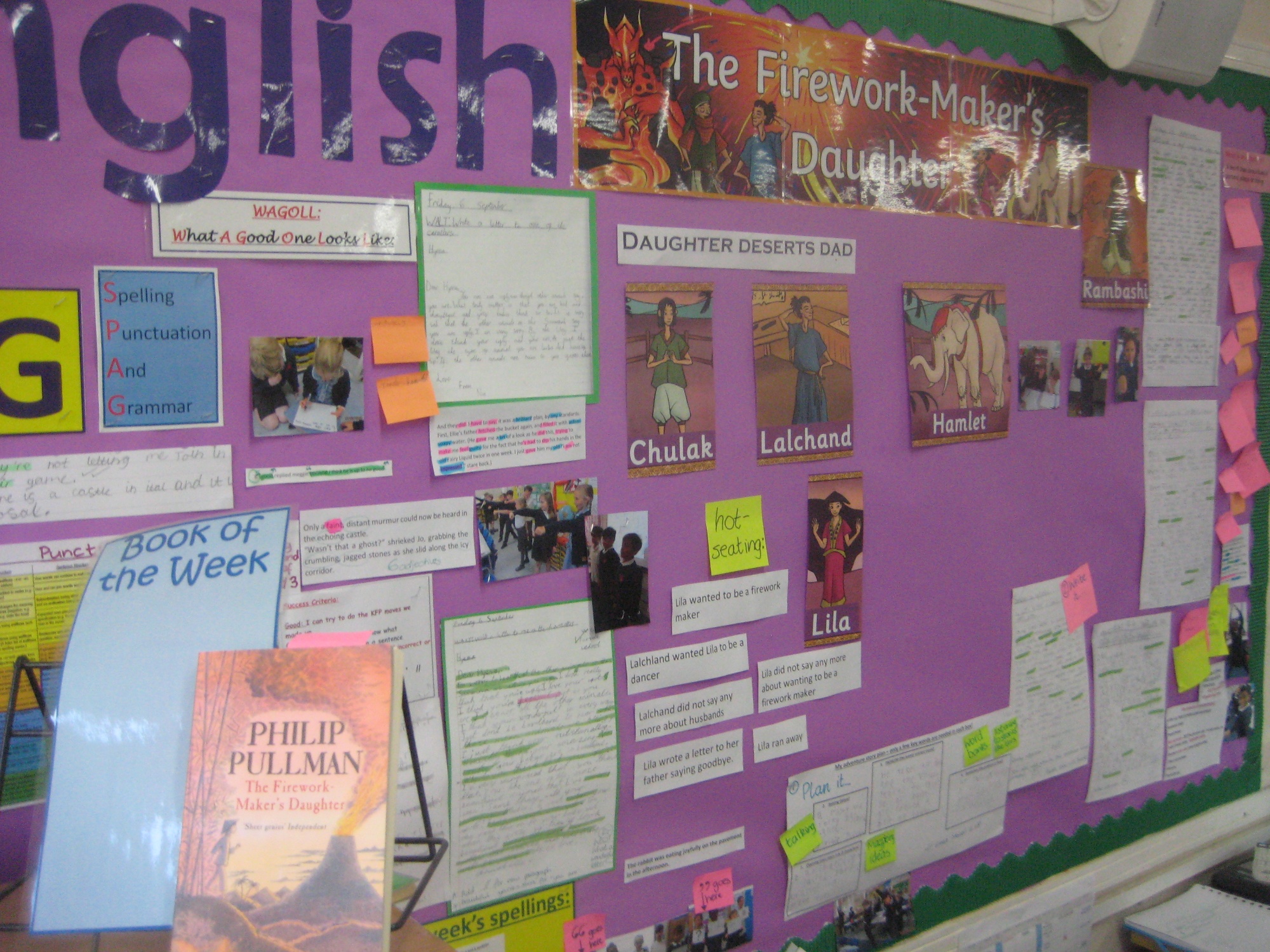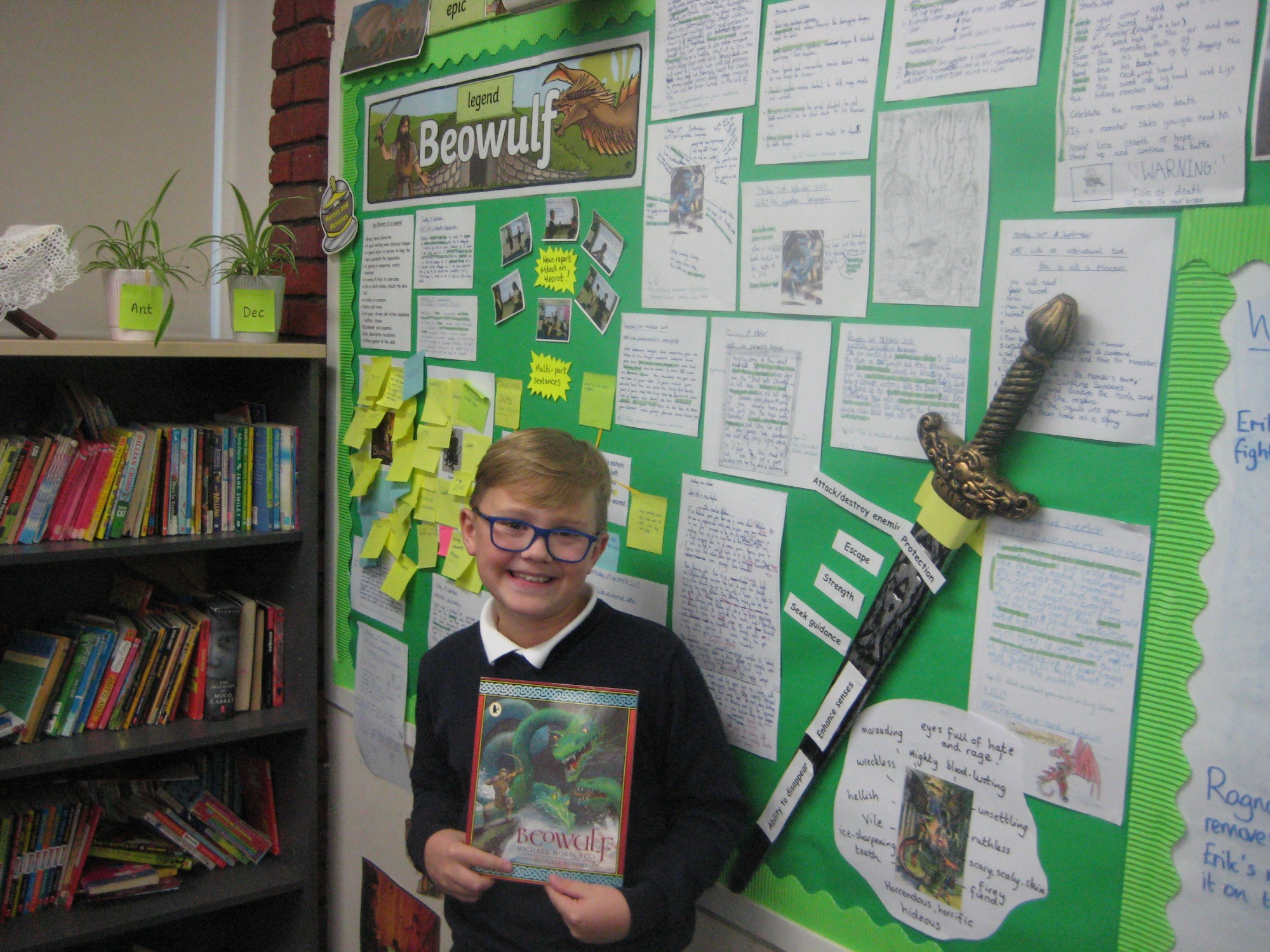 As we wish to foster a love of reading our children visit our well-stocked library once a week with their classes, and can then spend time in our lunchtime library clubs. Here older children can share books with younger children creating a special experience for all of them...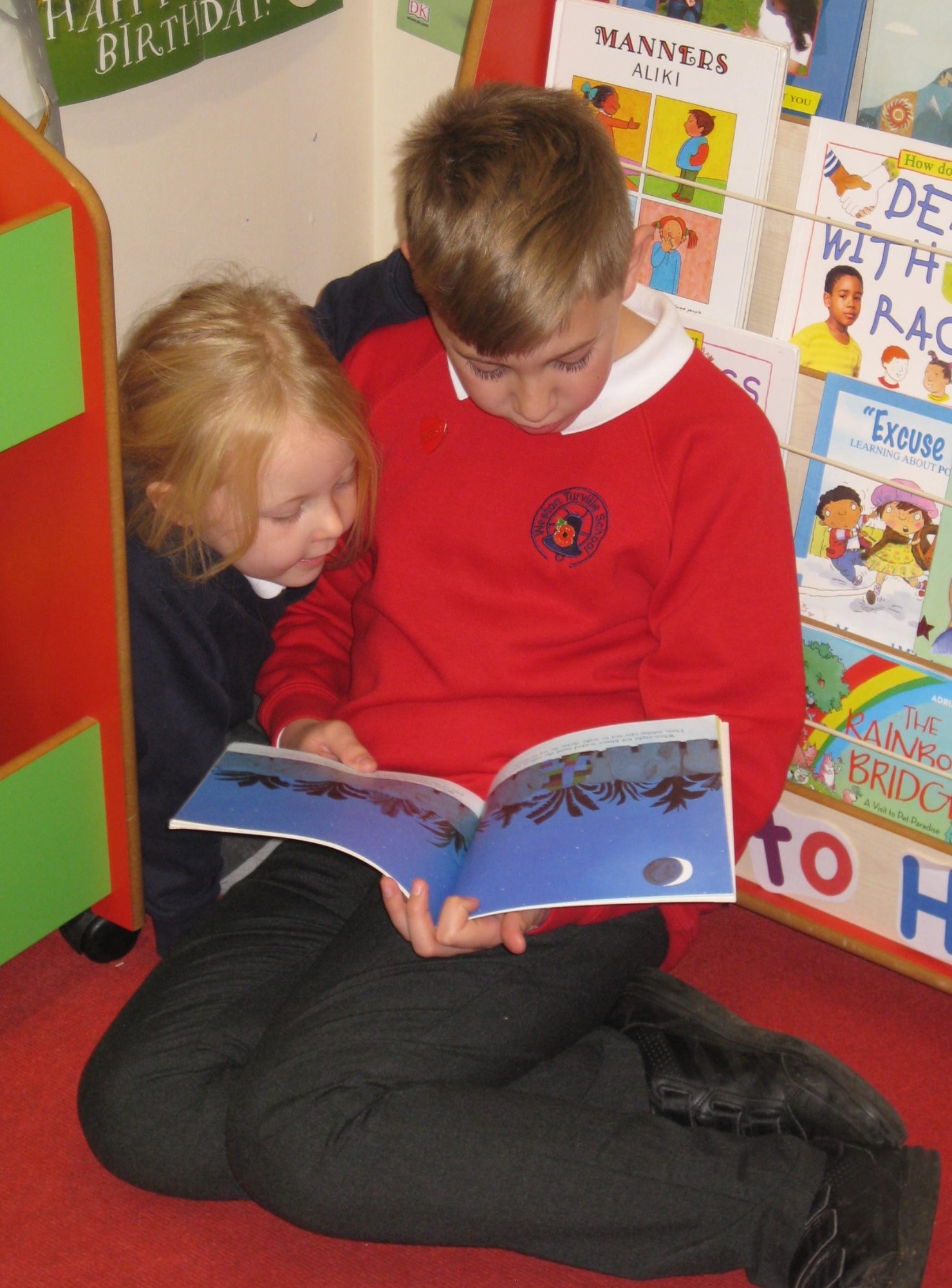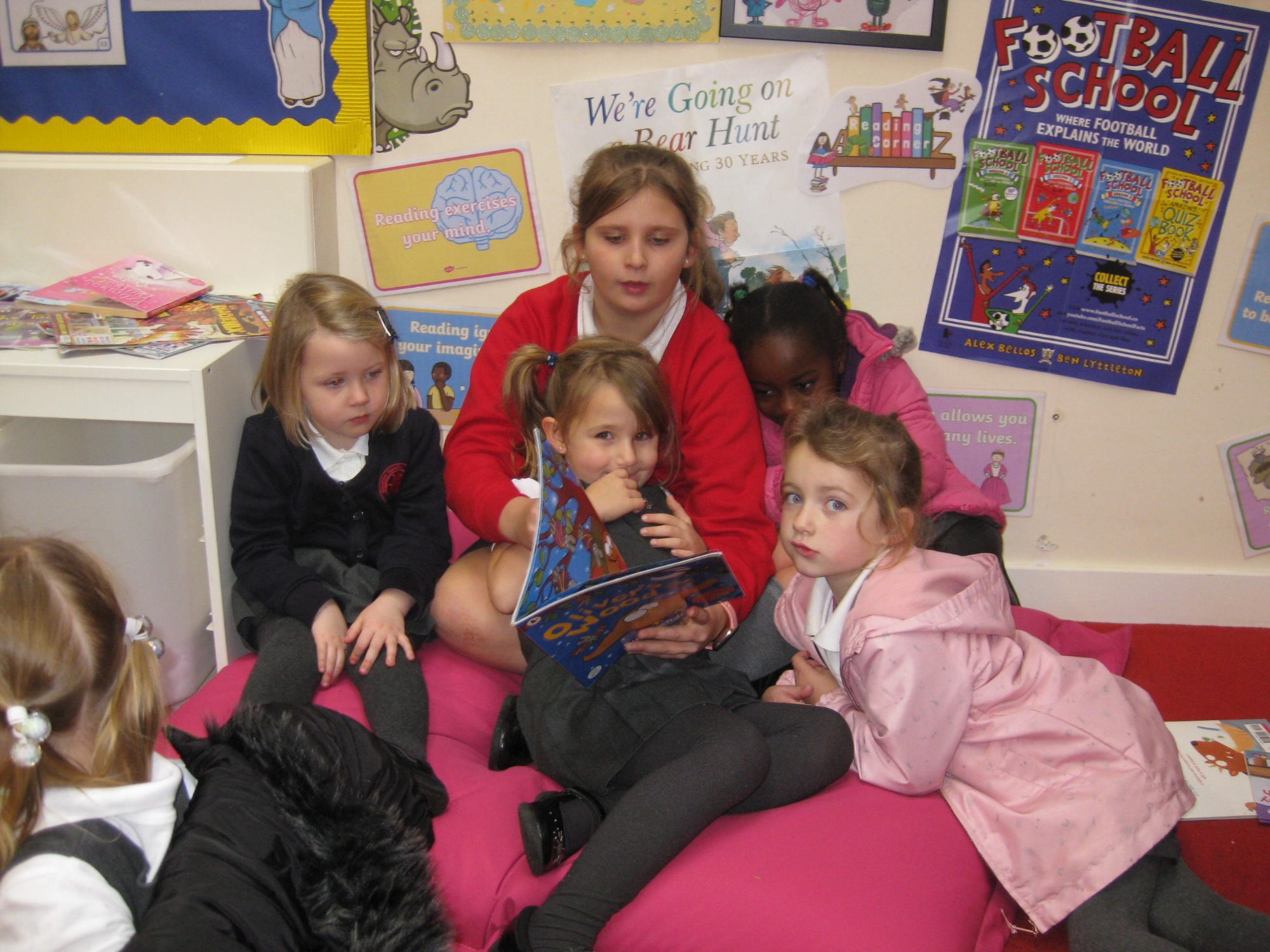 Jinks the dog visits us too! Jinks is a Pets as Therapy dog and the children love to read to her...