Fundraising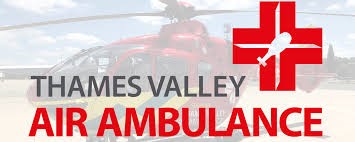 Our school fundraises in a number of different ways.
Our children all understand the need to raise money for charities, and do so at various points during the year, including during Year 6 Business Enterprise, collections after school events, and during Charity Week.
Each year we nominate a charity to raise money for throughout the year. This year it is the Thames Valley Air Ambulance. This charity sends medical aid by air to a wide range of emergency trauma casualties in the Thames Valley and is entirely self-funding. Please see their website at https://www.tvairambulance.org.uk/
We have told the children about the 'what3words' app which enables the air ambulance to pinpoint your location in an emergency. Take a look by downloading the app at https://what3words.com/
As a community we also aim to raise money to support the school's budget which is currently not enough to run the school as well as we would like. Some parents contribute to the school through a regular standing order; others contribute by attending events put on by our PTA (Parent Teacher Association).
Several parents are members of the PTA committee and organise events each term for the children and parents to enjoy, while at the same time raising money for the school.